Fairdrive has received the MyData Operator award for the third time
Fairdrive Desktop App joins the MyData Operator awardees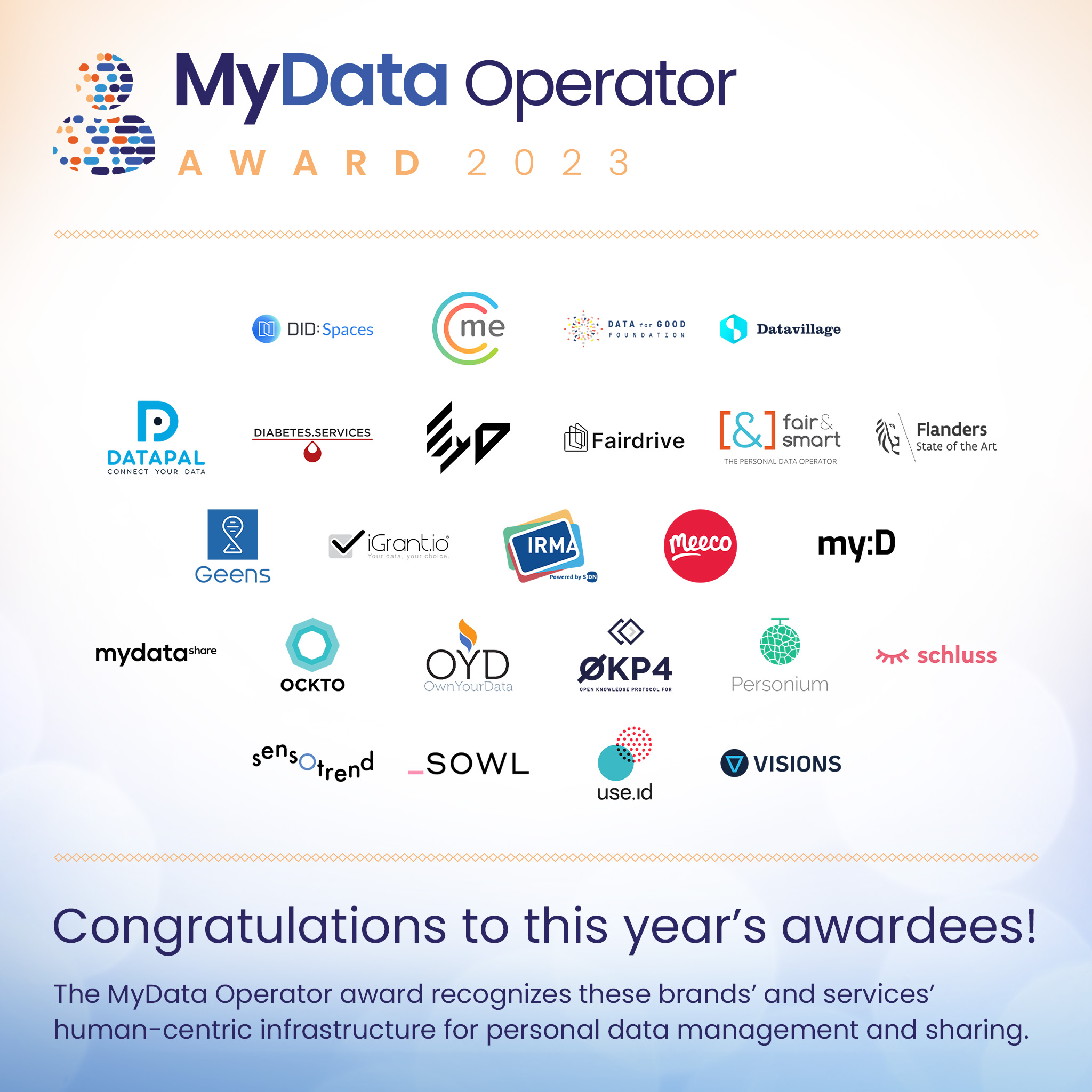 It is a great honour to announce that Fairdrive, Fair Data Society's flagship app, has been awarded MyData Global's MyData Operator award, this time for the Fairdrive Desktop App (FDA). It is Fairdrive's third MyData Operator award since 2021 and just like Fairdrive Web App (2021, 2022) and Fairdrop before, FDA is based on the principles of the Fair Data Society.
These foundational principles are closely aligned with the goals of MyData Operator principles, which aim to empower individuals by improving their right to self-determination regarding their personal data.
This award serves as a strong recognition of the commitment to developing human-centric infrastructure for personal data management and sharing. It is heartening to see Fairdrive in such an excellent company of projects that put data sovereignty at the core of their products. It is even more encouraging that this company is growing in numbers and diversity each year. Congratulations to all other awardees and we are looking forward to potentially working together on new solutions in the future.
About MyData
MyData Global is an award-winning international nonprofit that facilitates the MyData community of several thousand personal data experts and enthusiasts across the globe and is identified in the EU data strategy as a promising initiative for empowering citizens to exercise their digital rights.
The MyData Award 2023 recognises and celebrates human-centric data solutions in two categories:
MyData Operator 2023, which recognises organisations and companies offering human-centric infrastructure for using and sharing personal data. The MyData Operator status is the gold standard for ethical personal data intermediaries.
MyData in Practice 2023, which celebrates real-life applications of ethical use of personal data.
What are the Fairdrive Apps
The Fairdrive apps (Desktop and Web) are flagship applications of the Fair Data Society and are meant to enable a digital safe zone for individuals, giving them access to a self-sovereign cloud based on FairOS and Swarm decentralised storage, using Fair Data Protocol.
Fairdrive Desktop App builds a bridge to this storage on our desktops, mounting folders and allowing us to work with them as with the local filesystem. This opens the possibility to work with all the apps already present on our computers, while leveraging decentralised storage.
Fairdrive Desktop App complements the Fairdrive Web App, which works in the browser and is meant to be used in combination with dApps and browser extensions.
Fairdrive has been designed with interoperability as its main priority, as is not solely for individuals to store their data, but also a platform for developers to build on and access the decentralised storage facility for their projects. It should enable developers to create their dApps faster as they don't need to implement a data store from scratch every time. Moreover, Fairdrive storage can be used by multiple dApps, encouraging adoption through network effects.
The ecosystem's interconnectedness facilitates dApp creation, bringing the practicality of Web2 to Web3. The community also encourages developers to discuss and iterate on each other's projects, to collaborate on community projects in the context of fair data.
Taking back ownership of data is hard. But not impossible.
We're looking forward to making it possible with you!
Fair Data Society Team